what is your favorite bean? it's hard for me to pick, but i guess i would say CHICKPEA! :-)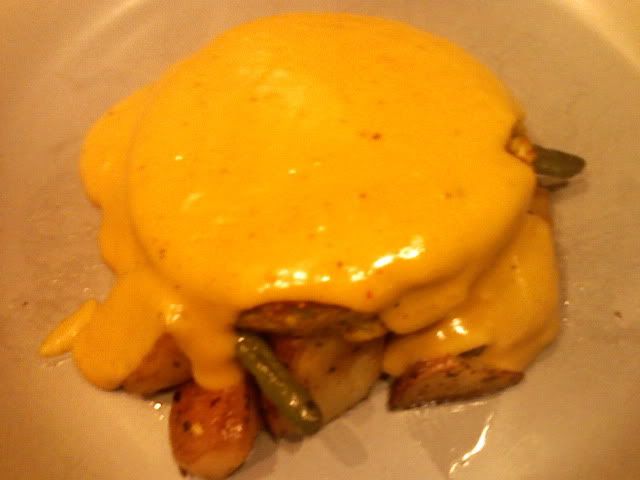 t'was a quick brunch to prepare bc it includes ready made items, such as a dr. pragers veggie burger, and alexia brand blend of potatoes, green beans, onions, portabello mushrooms and thyme, with one of E's cheesy gravy sauces (with nutritional yeast).
and here was today's brunch, which was chorizo enchiladas: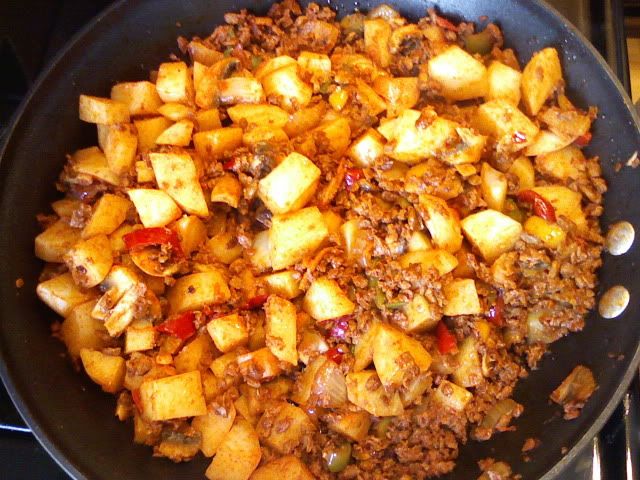 here we have the innards, which include trader joe's soy chorizo (SO GOOD), potatoes, mushrooms, spotlight peppers, onions, garlic, olive oil & lime juice.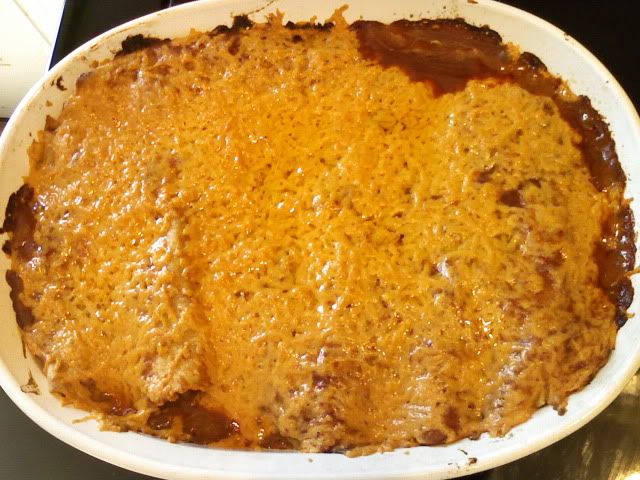 yes, i have a daiya problem... shaddup!
and here it is on the plate, even though it doesn't look so pretty: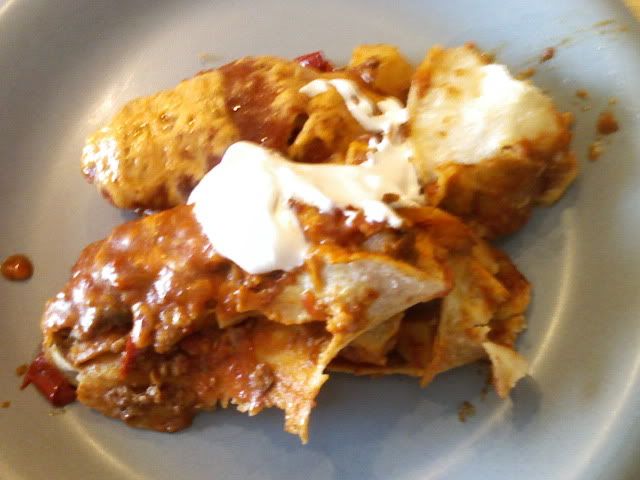 here was yesterday's brunch:
He used
this recipe
with these modifications:
He substituted 1/2 cup buckwheat flour for the brown rice flour, but he won't do that next time... He'll just use additional white rice flour or sorghum flour. He also used cornstarch instead of arrowroot, but they're very interchangeable. He probably also used a little less chocolate chips than were called for.
My bf made me the best vegan gluten free cookies ever! He's vegan too, but picky about gluten free stuff, especially baked goods... but he loved these!
A veg friend,
bkerr
, wrote about
GroupRecipes
in his
blog
.
Keyword "vegan" produced 26 recipes, a few with gorgeous technicolor photos.
The site looks interesting! So I thought I'd share.
In other news, I recently acquired white chocolate chips from Pangea, now to find the perfect white chocolate macadamia nut vegan cookie recipe. Drooooooool!
Dear Nutty Vegans,
mashed potatoes!
gravy
tofurkey
stuffing
brussel sprouts
apple pie
pumpkin bread
olive tampenade filo dumplings